[one_third]

Josh Peters
Josh has been in the Northern Virginia area since graduating from Virginia Tech in 2011.  Upon finding a home in Fairfax Church, he begin serving the youth immediately.  This has been a main focus of his life.  Aside from time spent with the youth, Josh works at a local country club managing the maintenance of their golf course, a true passion of his.
Josh is passionate about helping youth and young adults dealing with depression and suicide, especially as related to being LGBTQ+.  He was also recently commissioned as a Stephens Minister which provides someone a person to talk to during difficult times in their life.
Josh enjoys biking and, like every Eagle Scout, camping.  When he finds time to relax he enjoys watching shows on Netflix or clips on YouTube.  It's not uncommon to find him with a Starbucks iced green tea!"
[/one_third]
[one_third]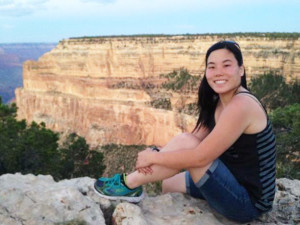 Kelly Penn
Grew up in Fairfax, Virginia. Graduated from Longwood University with a degree in Therapeutic Recreation. Works as an ABA Therapist with children with Autism. Loves dinosaurs.
[/one_third]
[one_third_last]

Jay Campbell
Director of Youth Ministries
jcampbell@fairfaxumc.org
Jay grew up in Alabama and graduated from UAB and Wesley Theological Seminary in Washington, DC. He loves being in the pool, playing basketball. He enjoys reading comic books, watching Netflix, and sharing his thoughts on his blog: Campbell Soup for the Soul. He spends most of his free time with his dog, Rue.
[/one_third_last]