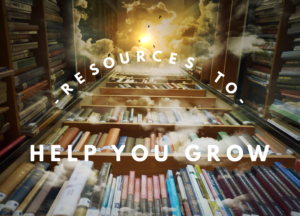 We care deeply about your spiritual journey, and we believe it is our responsibility to help provide you with meaningful resources to help you take steps of spiritual growth. The way we connect you to spiritual resources is through our youth group blog.
In addition to our blogs posts that offer videos, devotions and more, we offer:
Bible Studies – some of which we have created for you and others that we find and believe will help you learn more about God and live more fully into the person God is calling you to be.
Youth Group Newsletters – these newsletters are packed full of resources to help you grow in your faith, find ways you can serve, and so much more
Student Leadership Devotionals – these are short devotionals designed for those ready to take steps of leadership. Even if you are not there yet, that is ok! They are still great devotionals to help you grow deeper in your faith.
21 Day Series – these are given out each fall but also downloadable and can be used anytime. It is said that if you do something every day for 21 days then it can become a daily habit. We invite you to spend 21 guided days through scripture and prayer to help form holy habits.
All of these resources are free and available for you at any time. We truly hope they help you on your faith journey.